Price : Free
Type : Service
Date : July 13, 2020
Condition : New
Warranty : No
Location : RVTravelCentral.com
Do you have an RV or trailer that you only use a few weeks a year? why not recover some of that money you have invested in your RV by renting it when your not using it?List your RV or Trailer for Free on the online RV Rental Website RVtravelcentral.com
THE BENEFITS OF RENTING OUT YOUR RV
Looking for reasons to rent out your RV? Here's a look at the five main benefits you could enjoy:Make some extra cash: This one's easy. You can make some extra money by renting out your RV. While you love the RV lifestyle, your vehicle does cost money, and renting it out can help you offset the costs related to purchase, maintenance and upgrades. In fact, some owners who choose to rent out their RVs make enough to offset all their costs.
Avoid paying for storage: It's not just about the money you make while renting out your RV. You should also consider the expenses you avoid. For example, when you're renting out your RV, you don't have to pay for storage. You get money coming in from renters and you save money that you would be spending on storage.
Meet new people: If you own an RV, you've no doubt discovered that there's a community of others who are passionate about the RV lifestyle. When you rent out your RV, you naturally meet others who love the lifestyle or who are just now discovering it. You begin to grow your community and network of friends.
Enjoy peace of mind: Today's RV sharing services are designed to limit your risk and increase your peace of mind. With RV sharing, you choose when you rent your RV and who you rent it to. Platforms like Outdoorsy offer in-depth renter profiles – including reviews – so you have all the information you need to decide.
Share the spirit: When you rent out your RV, you're choosing to open up the RV lifestyle to others who may otherwise never experience it. You share the spirit of the RV world and help expand an already thriving community.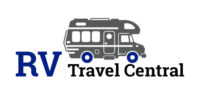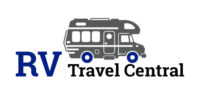 ---
---